MindCAD 3D Design & Engineering V5 release offers the following new features and enhancements:
Enhanced MindCAD 3D / 2D Synchronization
Major changes were done on the synchronization between MindCAD 3D and MindCAD 2D. Several important bug fixes were done to make the transfer method more robust. It is important to refer the automatic allowances are now properly implemented, common line are now unified in 2D when exporting into a closed shell, transfer correctness of special reference lines of the last and many others.
More elements are automatically transferred to MindCAD 2D making the pattern engineering processes swifter. Some of those elements include treatments, punches and special production axis.
New transfer methods are also available to streamline the design process into production avoiding, for some styles, removing the need for specialized spring adjustment. A new coordinated shell is created, ready to fine tune adjustments. This coordinated method is a major step forward on the automation of 3D style transfer to production.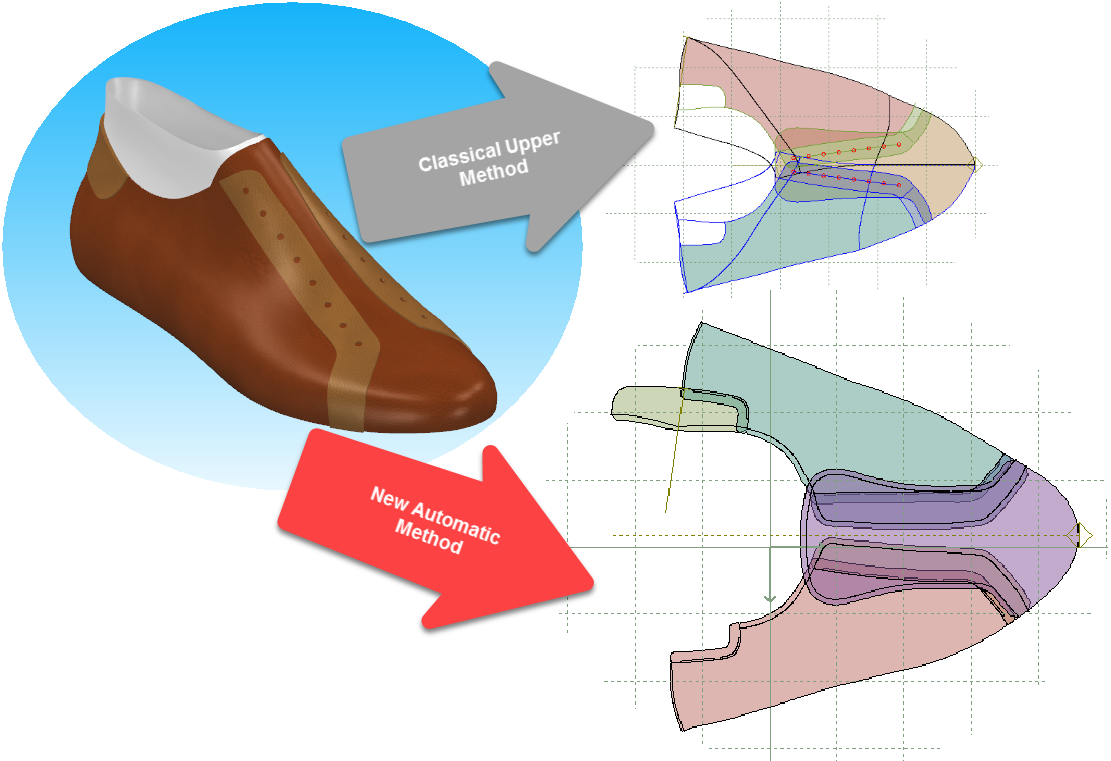 Parts Properties
Previously, the flattening method was the same for all the parts within the project. A new option to control local flattening for each part is now available.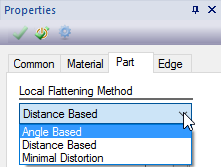 The default flattening method for all the model parts is still set in the preferences menu, but custom change is now possible in the properties tab of each part.
This allow deeper control on how parts will be flattened, transferred and organized in special shells in MindCAD 2D Modeling package.
This is very important to isolate some parts from deformation bias caused by full shell flattening methods.
Usability enhancements
Part reconstruction tuning was done to avoid multiple reconstructions when interactively changing some lines or when change properties parameters.
Improvement in Advanced Materials
Support to use newer Substance material libraries. This enables a wider choice on leather and fabrics materials from Substance Source. Massive optimizations were done to minimize storage requirements for projects using advanced materials.
Automatic treatments are now available in MindCAD 3D
Ability to add automatic treatments to parts in MindCAD 3D that will be synchronized to MindCAD 2D when automatically creating the parts. This is now done on the part borders handling tool for consistency.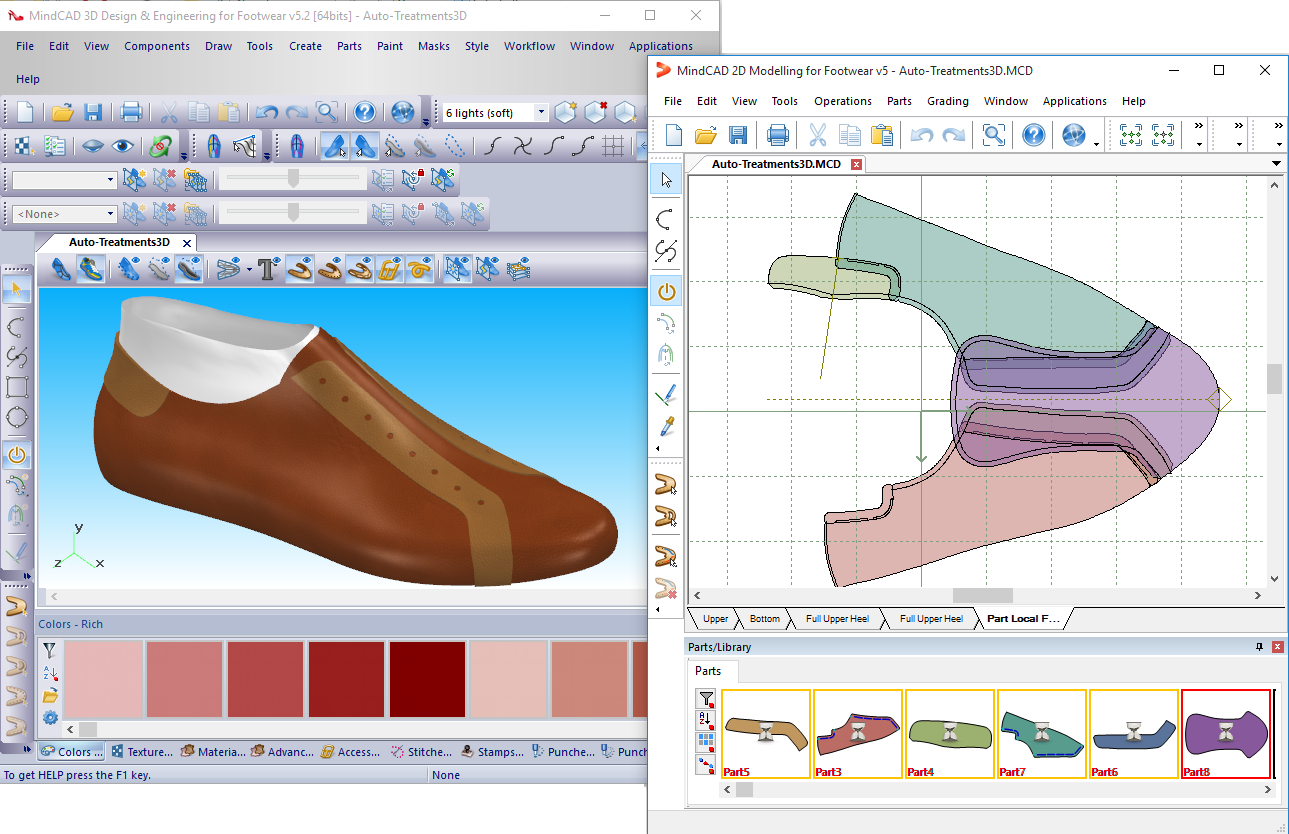 At this moment, treatments in 3D are purely conceptual (i.e. no real geometric deformation counterpart) but very important to avoid systematic repetition of pattern engineering processes when exporting to MindCAD 2D.
The treatments library is common on both products and is configured in MindCAD 2D.
Enhanced Accessories manipulation
There is now support for converting accessories restricted to last surface into components. When converting to a component, it will now be possible to move it freely in 3D using the Free Manipulator Tool.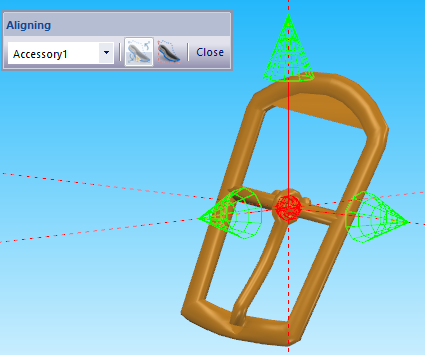 Last Features
New flattening Method algorithm
New option available on the flattening window to show original automatic flattening has a separate layer. This is important for tracking manual changes done by the operators.
Show original flattening option
New option available on the flattening window to show original automatic flattening has a separate layer. This is important for tracking manual changes done by the operators.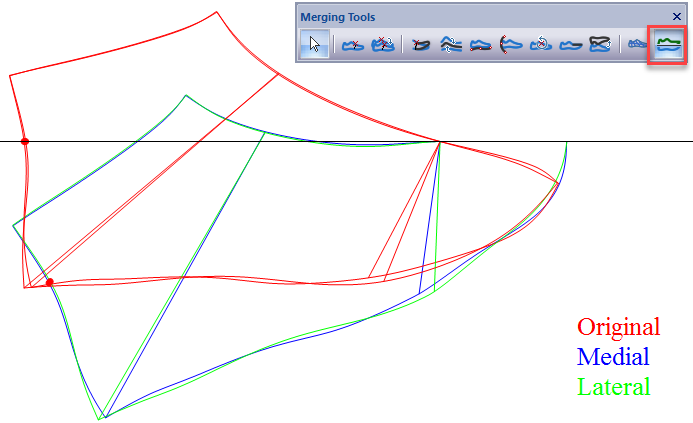 New cleaning tool to remove scanning artifacts
A new tool is now available, allowing better and more controlled removal of unwanted scanning noise. This noise is quite frequent on some scanner vendors that do not include a comprehensive and efficient artifact removal algorithm.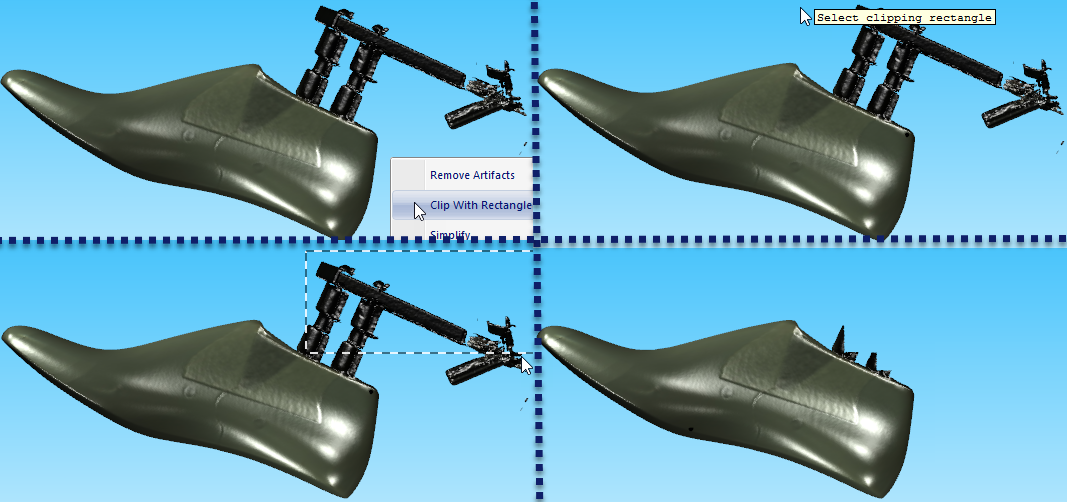 New flattening "top line" constraints
New constraints for the flattening process, now taking in account the "top line". This is very important for boot modelling or any other style where the "opening" of the shoe style is critical.
Usability enhancements
Some tools were revised to include some requests like adding backtracking support while inserting points for stub removal tool.


Viewer Features
Catalog generation
Some fixes related to disappearing components on activation of some group options.