MindCUT Studio® 2016 release offers the following new features and enhancements:
CAPTURE
Usability and Productivity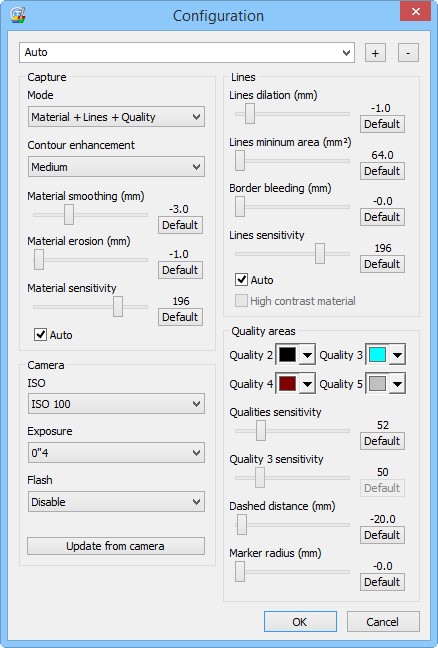 Capture of multiple quality areas
Added support for up to 4 quality areas.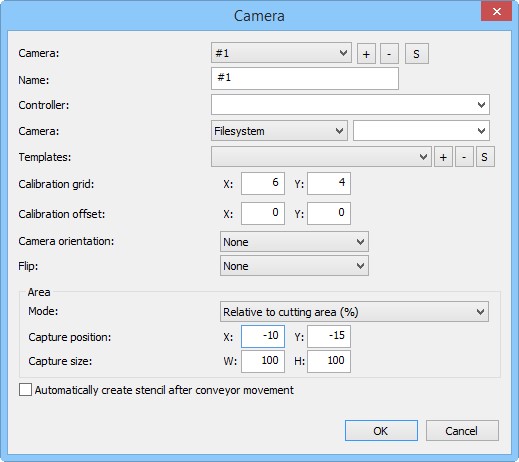 Revised for more cutting topologies options
During camera configuration, negative values for capturing are now allowed in capture position.


NESTING
Process Accelerators
Nesting for stripes and plaid materials
Nesting process now supports stripes and plaid materials.
Usability and Productivity
Faster Automatic Nesting
Faster and higher yield for automatic nesting
Nesting validation of part quality areas
Enhanced support for interactive nesting validation of part quality areas.
Offline nesting optimization
Process optimization for offline nesting scenario: when loading a material or nesting from MindGEST PDM for Cutting, the operator is warned if it is already loaded and selects it on the Work area.


CUTTING
Process Accelerators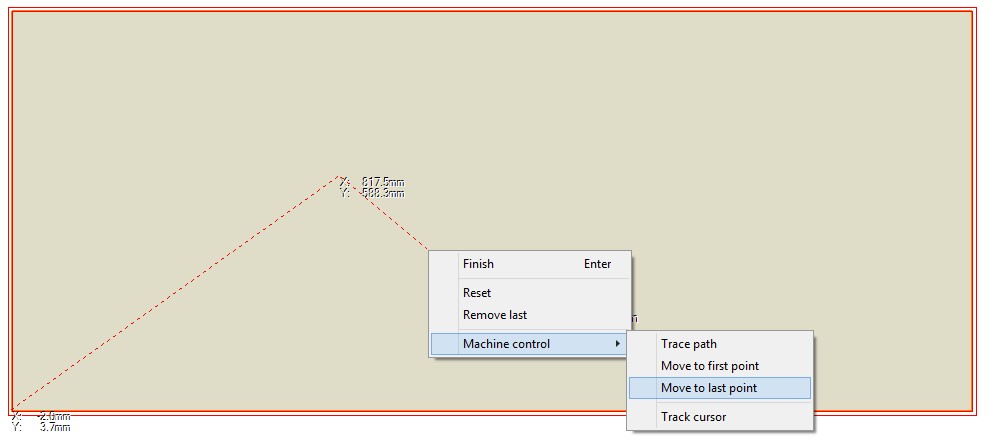 Cutter head positioning
New interactive measurement and cutter head positioning tool.
Cutting sequence ordering
New options to control inner part elements cutting order.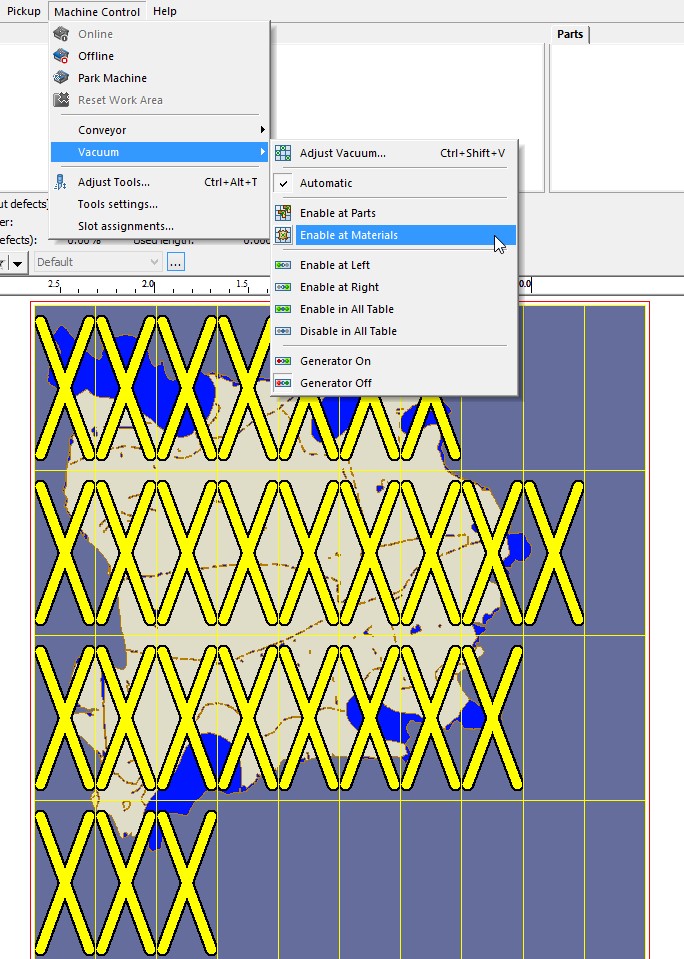 Interactive vacuum control
New options for interactive vacuum tool.
New cutting orientation option
In Preferences – Options you can now define the parts cutting orientation (Clock Wise or Counter Clock Wise).
New visualization grouping option
In the Workarea visualization grouping selector, "Group" was added as a new grouping option.
Optimization options for parts with stencils
In Preferences – Visual you have now an option to show/hide stencils in parts toolbar.

Usability and Productivity
Automatic alignment of material
Automatic alignment of material slices after cutting by reference lines.
Cut configuration interface optimization
Zünd Controller configuration data is now only read when required.
Easier working area navigation
Zoom to Area and Zoom/scroll to arbitrary place on material in the rightward conveyor setting is now supported.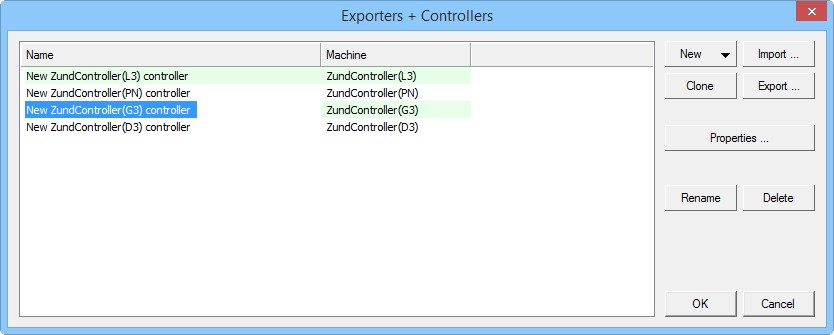 Enhanced Import, Export and Controllers management interface
Importers/Exporters/Controllers management interface was redesigned for coherent usability.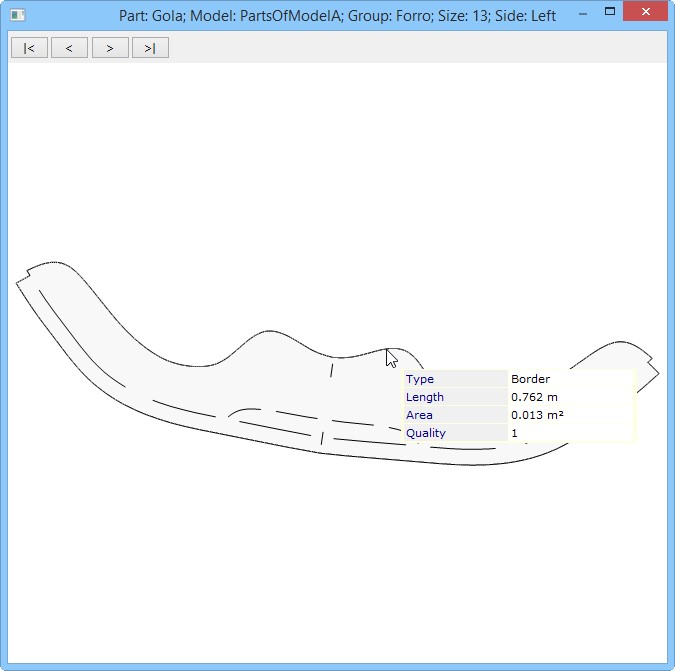 Enhanced Part browser
Extended information on rollover; integrated navigation with parts bar.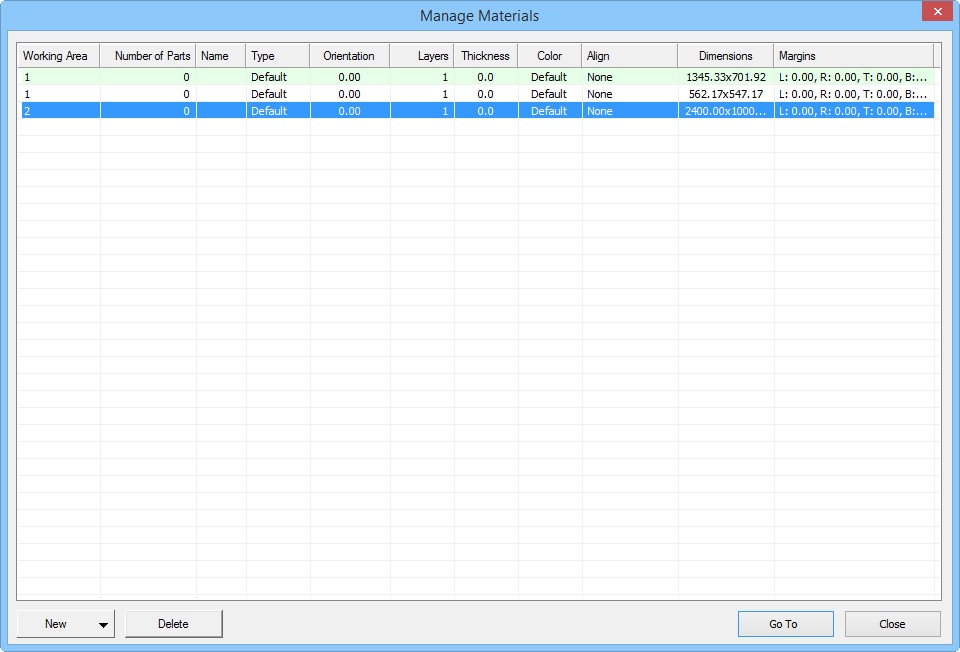 New material management interface
Extended material management for various materials, not restricted to the active work area.
Part label customization
Enhanced support for part label customization: in Preferences – Parts define fields and label configuration for Placed Parts and Parts being Placed.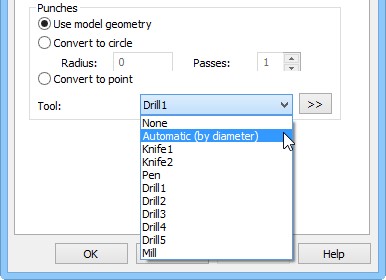 Punch validation
In Machine Setup – Properties – Model (1) there are new options for punch validation before cutting.
New cutting topologies options
In Preferences – Process there are new process options for Prune Rules: By Parts After, By Max Cut Materials and By Max Cut Work Areas.


SLOTS FEATURES
Process Accelerators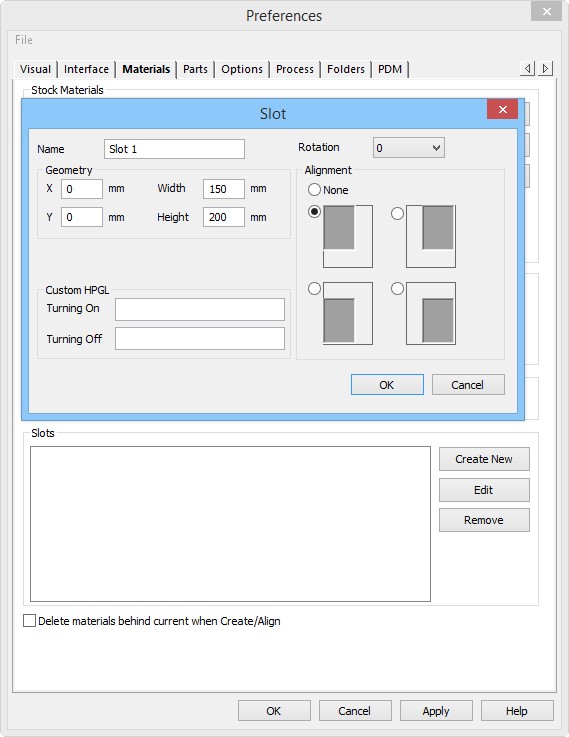 Slot definition over cutting area
Support for slot definition over cutting area.
Slot custom vacuum options
The HPGL sequence now controls each slot's vacuum control.
Slots nesting batch
Slots configuration now supports nesting batch cut.


Interoperability
Zünd D3 dual-beam support
Support for Zünd D3 dual beam digital cutter control, with a new controller including D3 synchronization on job startup and two-band vacuum control.
Barcode reading
Additional support for barcode reading of business data, for MindCUT Jobs and Projects.
Digital Camera Canon 5DS support
The Canon 5DS digital camera driver is now supported.
HPGL import
New options for HPGL import, keeping original data integrity.